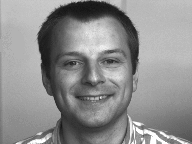 For a large image klick above.
For those who need my 'official outline'.
Interesting pages in the WWW-- My bookmarks/links.
You want to know more about me..... ?-- images, stories, parties...
ISCS - neu auf iscs.s.bawue.de
Are you HUNGRY?
Visit my software mirror directory or EuraPM (old).
At last, you can leave me a mail at home.
I do encourage you to use

or GnuPG so here are my PGP Public Keys:
ASCII Public Key file for GPG
Statistics on site access are available
---



© Joachim F. Selinger, Stuttgart, Revalidate
Last modified: Mon Jan 5 11:14:29 CET 2004 / Last checked on 15.6.99 by jfs